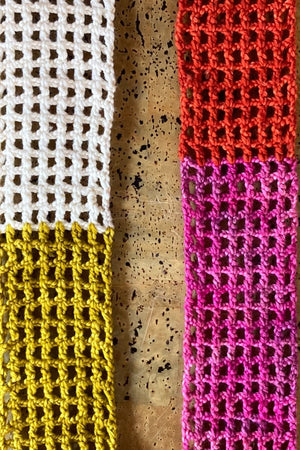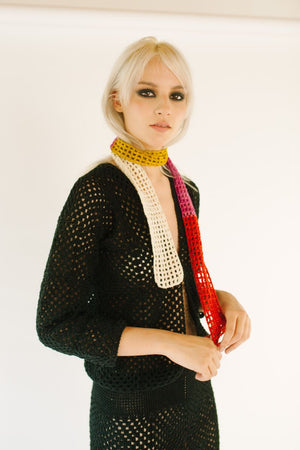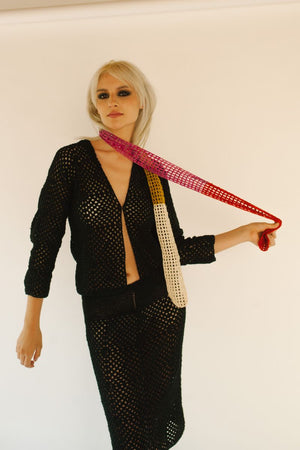 Tie Me Up Tie Me Down Scarf
A beautiful color block scarf crocheted by hand from a blend of 50% merino and 50% alpaca wool sustainably sourced in Uruguay. 
7 x 150 cm. 
Handmade by women in Mexico City.
Due to their handmade nature, please note that there may be slight variation between pieces.
Item will be shipped within one week of purchase. 
50% merino.
50% alpaca.
Wash by hand.

Air dry flat.
Or dry clean.