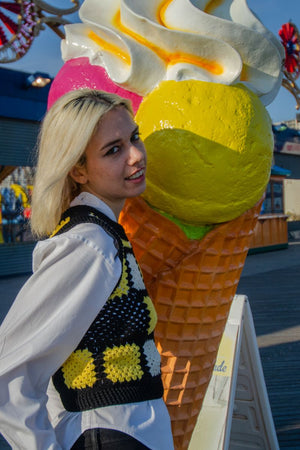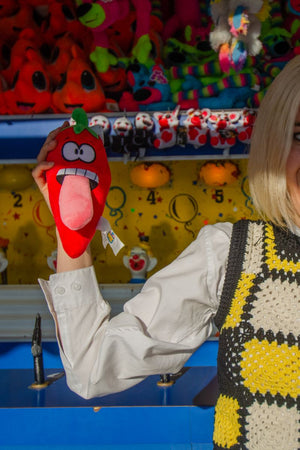 Vest in Piña
The cutest cropped vest can be worn all year long on its own or layered over a blouse. 
Handmade by women in Mexico City.
Due to their handmade nature, please note that there may be slight variation between pieces.
All of our pieces are custom made for your order. 
Please allow est. 2 to 3 weeks for shipment. 
100% cotton.
Wash by hand.
Air dry flat.