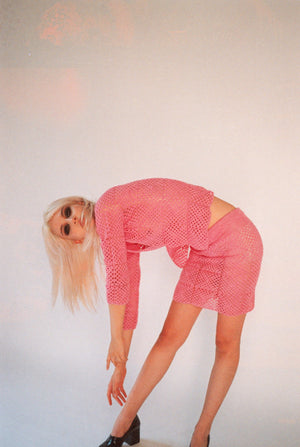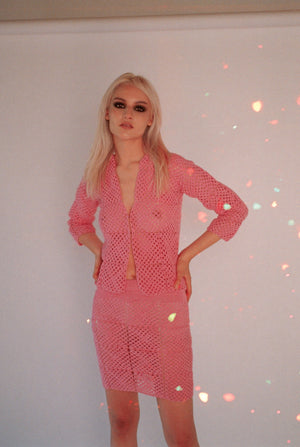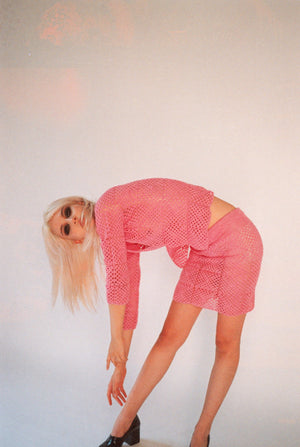 Marta Sweater in Rosa - XS
The Marta sweater is a cropped cardigan with front hook button closure.
These sweaters are designed to be close-fitting, for a looser fit, size up. 
Handmade by women in Mexico City.
Due to their handmade nature, please note that there may be slight variation between pieces.
Please allow est. 1 week for shipment. 
Miranda wears a size small. 

100% cotton.
Wash by hand.
Air dry flat.
Or dry Clean.