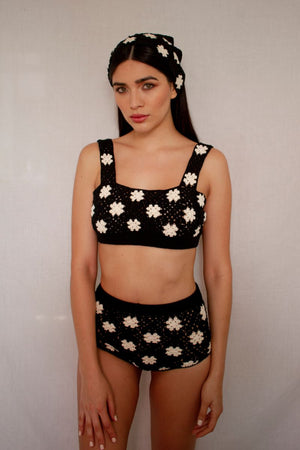 Dair Headscarf in Checkers
The Dair Headscarf adds a bit of glamour to every look!
15 inches long and 9 inches wide with 10 inch ties on both sides.

Handmade by women in Mexico City.
Due to their handmade nature, please note that there may be slight variation between pieces.
Item will be shipped within one week of purchase. 
100% cotton, unlined. 
Wash by hand.
Air dry flat.