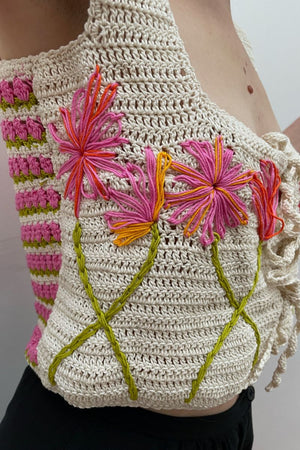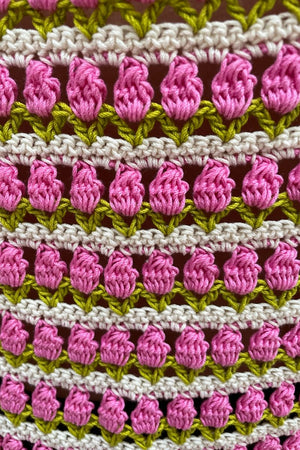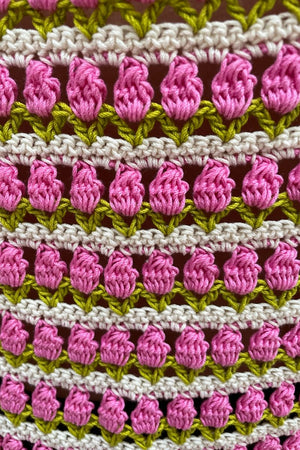 Flowers Vest - 2nd Quality - M
The Flowers Tie Vest with pink and tangerine love me nots on the front and a back of roses is your dreamy summer top. 
2nd Quality pieces are those which we used in photoshoots, are early samples of collection pieces, or pieces with slight irregularities. 
Handmade by women in Mexico City.
Due to their handmade nature, please note that there may be slight variation between pieces.
Can accommodate size small to medium depending on desire fit. 
Item will ship within one week of purchase. 
100% cotton.
Wash by hand.
Air dry flat.