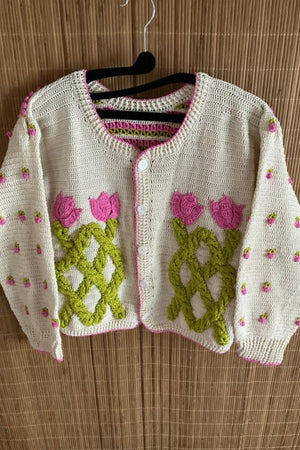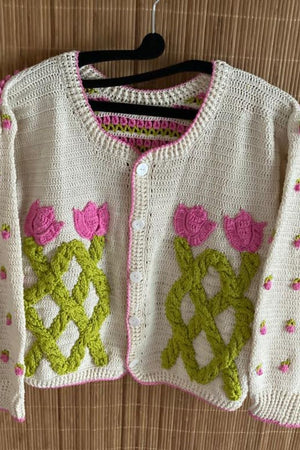 Tulips Sweater - S
The Tulips Sweater is beautifully crocheted by hand.  Each part of the sweater features a different iteration of our favorite flowers, tulips. 
Handmade by women in Mexico City.
Due to their handmade nature, please note that there may be slight variation between pieces.
Item will be shipped within one week of purchase.
100% cotton.
Wash by hand.
Air dry flat.
Or dry clean.